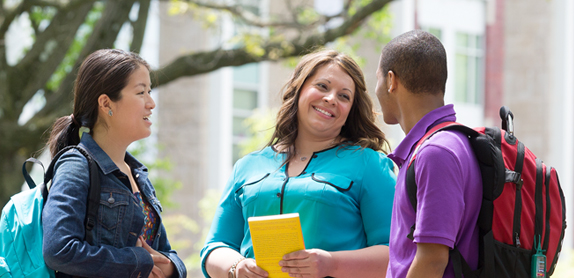 The success of a school's AP® program is due in large part to the efforts of a dedicated AP coordinator. AP coordinators assume primary responsibility for organizing and administering the AP programs at their schools. They also manage the ordering, receipt, distribution, administration, and return of AP Exam materials — making sure millions of students worldwide receive their AP scores.
Much of the information in this section covers general topics that pertain to all AP Exams. There is also information on specific exams that require special preparation, such as Studio Art, and information for specific students, like those with disabilities. It is intended as an introduction to help you organize a successful AP Exam administration. Complete details can be found in the AP Coordinator's Manual.
This manual is the primary source of information for AP coordinators on nearly all aspects of the AP Program and the AP Exam administration.
In This Section
Important Changes
Stay up to date on AP Program updates to ensure a successful exam administration for your students.

Annual Calendar and Deadlines
Get an overview of the AP year, including exam ordering deadlines.

Exam Ordering and Fees
Information on exam ordering, exam fees, and fee reductions for low-income students.

Preparing for Exam Day
Tools to help you and your students get ready for the big day.

Exams Requiring Special Preparation
Make sure you have all the materials you need for AP Exams in world languages and cultures, Music Theory, Studio Art, and AP Capstone.

On Exam Day
Find out what students should and shouldn't bring to exams, what proctors need to know, and other information that will make exam day run smoothly.

After the Exams
Learn how to ship AP Exams, generate invoices, and order score labels and free-response booklets.

Resource Library
Watch tutorials explaining coordinator responsibilities and review the invaluable resources available to help you accomplish these tasks.
Join the AP Coordinator Community

The AP Coordinator Community is a professional learning network connecting AP coordinators worldwide. You'll see resources and discussion threads as a starting point, but the richness of the community relies on your participation. Sign in.